Finally, a replacement to tedious authenticator apps
No more 6-digit codes. Scan a QR code and log in with a single step with Keyri
The Keyri authenticator app is an ideal replacement for Google Authenticator. Forget 6-digit
codes, literally. Enter a Keyri supported website and scan a QR code - that's it!
1. Download the Keyri app and browser extension, if you haven't already.
Scan this code to
download the Keyri app
2. Copy your Google Authenticator accounts into the Keyri app.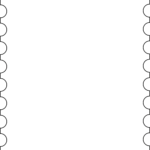 3. Whenever you are prompted to add an authenticator code to a new website, scan the QR code with your camera app to add it to Keyri.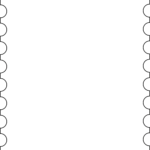 4. Scan a QR code with your camera app from the supported websites listed below. If a website isn't listed, enter the 6-digit code displayed in the Keyri app and reach out to Keyri to integrate its QR code browser extension into the website.
5. Want to contribute directly to Keyri's browser extension by adding new sites directly and helping with bux fixes? Visit our opensource Github page. [<--- link to Github page]
6. Have your own idea for a QR code project? Fill out the form below to connect with Keyri for support on your idea.